We would like to thank our sponsors!
Blue Seal Feeds, Inc.
Sharon, a huge fan of Blue Seal's Vintage Performance LS, was chosen to be featured with her Kentucky partner Ronaldo on this bag of feed.
"My horses perform amazingly on Blue Seal Horse Feeds. Their coats glow, their weight is maintained easily, and they do not get 'high' from their feed. Rafferty's Rules won best conditioned horse at the Jersey Fresh CCI3* and a large part of that is due to his diet, Sentinel Performance LS. And, knock on wood, I have not had problems with tying up or colic in years. I thank my feeding program for this."
Sharon's horses have continued to rely on Blue Seal Feeds for all of their nutritional needs, including her current CCI5* and Advanced partners Cooley On Show and Claus 63.
Kerrits Performance Equestrian Apparel
Sharon loves riding in her Kerrits gear. She finds their breeches perfect for cross country day — be that when riding her novice up-and-comers or going Advanced with Cooley On Show, aka "Louie".
"Kerrits are without a doubt the most comfortable breeches out there. They are wonderful to ride in, teach in, you can even go to the movies in them! And when you ride as many horses as I do in a day, that's saying something!"
Nunn Finer
"Bit of Britain and Nunn Finer products epitomize the sport of eventing for me. Eventing would not be the same without them. There is nothing you need to do the sport well that is not available with them, and you know you're getting the best products, and the best help from people who care."
World Equestrian Brands
World Equestrian Brands is proud to support Sharon White and Last Frontier Farm with performance products designed specifically for today's performance sport horses and discriminating riders. Sharon is a gifted horsewoman and World Equestrian Brands is happy to support her with saddles, tack, and equipment specifically designed to meet the demands of the challenging sport of Three-Day Eventing.
The World Equestrian Brand family of products includes Amerigo, Vespucci, EA Mattes, and Equilibrium Products.
EquiFit, Inc.
"If you're like me you want only the best for your horse. It takes an unbelievable amount of time and effort to produce a top horse, and it takes the same amount of passion to produce a good product. EquiFit puts that dedication into all of their products. When you get something from EquiFit, you know you are getting the best."
GLC Cartilage & Joint Formula
GLC Direct is a privately held company that formulates remarkable joint care products supported by research, science, independent clinical studies and patents.
"GLC is a company committed to the welfare of our horses, and I couldn't be more proud to be partnered with them! When I use GLC, I know I'm giving my horses the absolute best."
Perfect Products Equine Calming Performance Products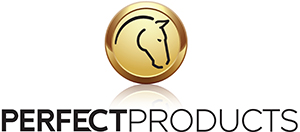 The effectiveness of Perfect Prep EQ formulas is a result of the combination of quality ingredients and a proprietary compound.
"Perfect Products give me that extra edge I need to get the most out of my horses' performance. Their products are all thoroughly tested and clearly marked, making them very easy to use!"
R.J. Classics
R.J. Classics prides itself in offering you choices to fill your personal look of refined elegance in the show ring. They are devoted to the attention to detail and the innovation needed which they believe sets their company apart. They have assembled the best the world has to offer in fabrics, styling and craftsmanship.
Roeckl Sports
The focus of Roeckl Gloves are the details and especially the materials that make all the difference. Their gloves are extremely breathable, elastic and supple. In short: They fit like a second skin. At the same time, their gloves ensure excellent grip and tactility for handling the reins.
Bucas
Founded in Ireland, Bucas has a wide range of highly innovative and technically advanced products. Sharon never has to worry, rain or shine, because her horses are protected by Bucas Rugs. The UV and waterproof protection provided by their incredible blankets is unbeatable.
Charles Owen Helmets
Sharon takes her safety very seriously, that's why when it comes to helmets she wants the best out there. Charles Owen helmets are not only stylish and give her a show ready look, but they are giving her piece of mind whenever she has one on. Sharon never rides without her Charles Owen helmets and encourages her students to do the same!
Guardian Horse Bedding
Sharon and Last Frontier Farm proudly use Guardian's premium line of no-dust shavings. Not only do they maximize efficiency by being easy to clean, but they allow us to promote a healthy environment for the horses by being the cleanest bedding on the market.
Hilton Herbs
Hilton Herbs began in 1989 and offer an abundance and diverse selection of herbal supplements and lotions. They have spent the last 29 years continuing to research the use of herbal medicine and develop new herbal supplements and complementary health care products for horses, pets, poultry and birds.
JoJoSox
Although riding socks cannot be seen underneath her boots, Sharon thinks they are one of the most important items she has. JoJoSox are the most comfortable option out there for riders, and as an added bonus they come in the most stylish designs!
Horse Quencher
Horse Quencher is a mix of all natural grains and flavorings that, when added to water, make horses eagerly drink. Horse Quencher is especially helpful for travel, competitions, cold weather, and illnesses, and is also great to pair with electrolytes to aid in recovery after exercise.
Higher Standards Leather Care
Higher Standards Leather Care products are designed with the highest quality in mind! These products have been used at the Pan Ams, the World Equestrian Games, the Hong Kong and London Olympics, Rolex, Badminton, Burghley, and many other top venues!
Frilly Fillies Custom Horse Bonnets
Sharon loves the look of Frilly Fillies Bonnets on her horses, and loves being able to count on the quality of them as well! These luxurious and durable bonnets are made of specialty yarn in a variety of vibrant and stylish colors and designs. Each bonnet is custom designed and made to order, creating a look that ensures Sharon's horses will catch the judge's eye at every show!
Coat Defense
Coat Defense powder and paste are proprietary blends of natural, non-toxic ingredients. They eliminate fungus and prevents moisture related skin issues.Our mission is to provide the equine community with effective solutions that are safe for horses, the humans who care for them, and the planet we share.
C4 Belts
C4's mission is to promote individuality through quality belts that give back. C4 stands for Choose your Color, Choose your Cause. It is our goal to provide a unique shopping experience to individual thinkers who want to look cool on the outside, AND feel good on the inside.
Revitavet
RevitaVet speeds the recovery process to mere days in comparison to the typical untreated recovery time. The product is very easy to integrate into a daily routine and is instrumental in keeping our horses at their peak performance. It remarkably helps the horses to maintain soundness and help in rapid recovery after a vigorous training session.
Thoroughbred Retirement Foundation
Founded in 1983, the Thoroughbred Retirement Foundation's mission is clear and simply stated: To save Thoroughbred horses no longer able to compete on the racetrack from possible neglect, abuse and slaughter. Through the work of TRF hundreds of horses have successfully been retrained and adopted out to homes where they began new lives as pets, competition horses, police mounts, or equine-assisted therapy partners.
Harmany Muzzles
Conventional grazing muzzles often do more harm than good: improper fit + poor ventilation + discomfort = an unhappy horse. The Harmany Muzzle solves these problems! Designed by leading holistic veterinarian Dr. Joyce Harman, the Harmany Muzzle molds to individual head shape and offers 25-50% more breathing room.
---
To find out more about corporate sponsorship with Last Frontier Farm and Sharon White contact us at 304-724-7279 or email us at Sharon@LastFrontierFarm.com.