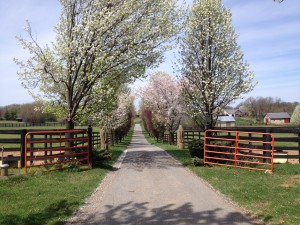 Last Frontier Farm is a comprehensive combined training facility operated by International Event rider Sharon White. Located between the Allegheny and Blue Ridge Mountains in West Virginia, the farm is twenty minutes from Leesburg, VA, thirty-five minutes from Middleburg, VA, and just one hour from Washington, D.C. Last Frontier Farm features 60 acres of rolling pasture, beautiful and spacious indoor and outdoor arenas, cross country jumps, show quality jumper course, and stabling for thirty horses make it an ideal place for quality event horses and dedicated riders of all levels.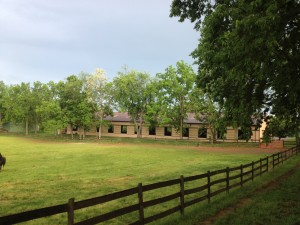 "Sharon is one of the few riders who is in harmony with each horse she sits on. She brings talent, dedication and a truelove for the horse to the sport."
–Mary Flood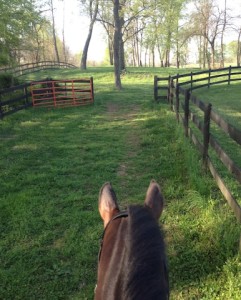 Sharon's goal is to figure out what each horse wants to do and be. She believes there is a best thing for each horse to be doing, whether that's novice level or advanced or show jumping versus eventing. She seeks to bring them along progressively so they know their job inside and out through a systematic training program. If you listen to horses, they'll tell you exactly what they want to do.
At Last Frontier Farm, we provide the opportunity for each student to reach his or her maximum potential. Sharon believes every student, just like every horse, should be given the opportunity to reach the top of the sport. All riders at Last Frontier Farm are encouraged to be their best — a top level competitor, dedicated amateurs, or those striving to do their first three-day. We teach you the fundamentals, tips and techniques so that you can successfully accomplish your goals. We are there for you, every step of the way.
Both Sharon as well as assistant trainer Woods Baughman are available for private or group lessons, as well as clinics. To learn more, please email sharon@lastfrontierfarm.com.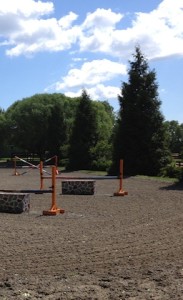 In addition, Sharon provides regular clinics at the following locations. Check out the websites for times and availability: