Below we invite you to meet the horses that make it all possible:
Claus 63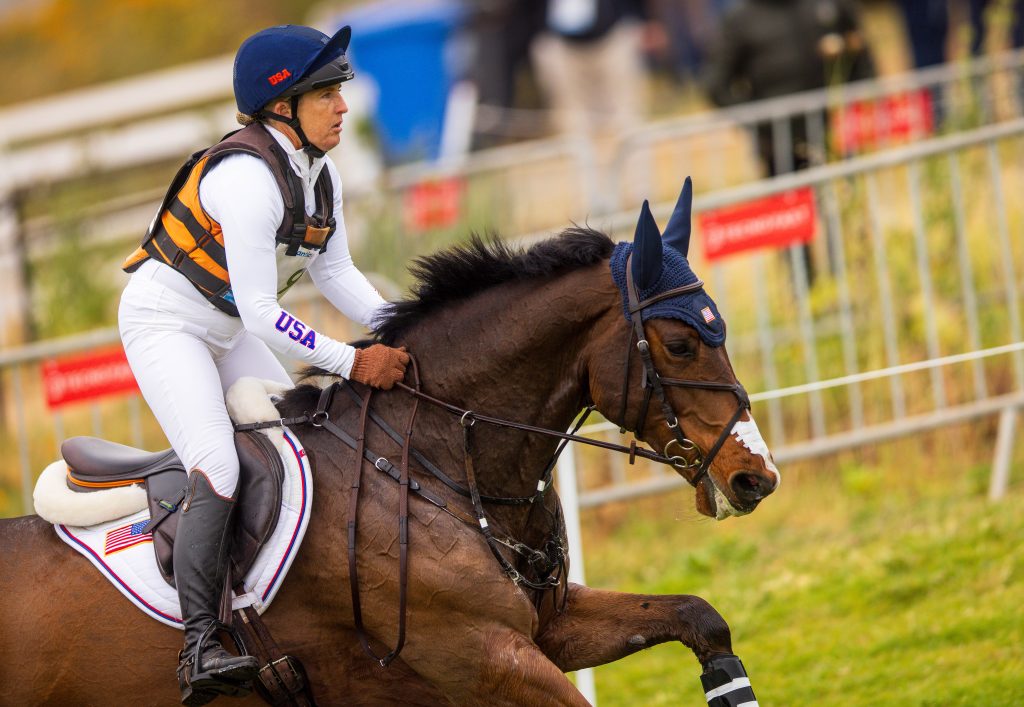 2012 | Holsteiner Gelding
Sire: Catoo | Dam: Tina II
Owner: Sharon White
"Claus" was imported from Germany after being sourced by Dirk Schrade in the fall of 2018. He has a lovely presence, floats across the ground and loves to jump! In 2023, Claus 63 was named to the U.S. Eventing Team for the Pan American Games in Santiago, Chile (October), earning Sharon her first senior team designation and a team silver medal.
Recent Highlights:
Team Silver, 2023 Pan American Games – 10/2023
1st Place, Millbrook Advanced – 8/2023
1st Place, Ocala International CCI4*-S 4/2023
Top 20, Lexington CCI4*-S 4/2022
2nd Place, Tryon International CCI4*-L 11/2021
Jaguar Duende (Jag)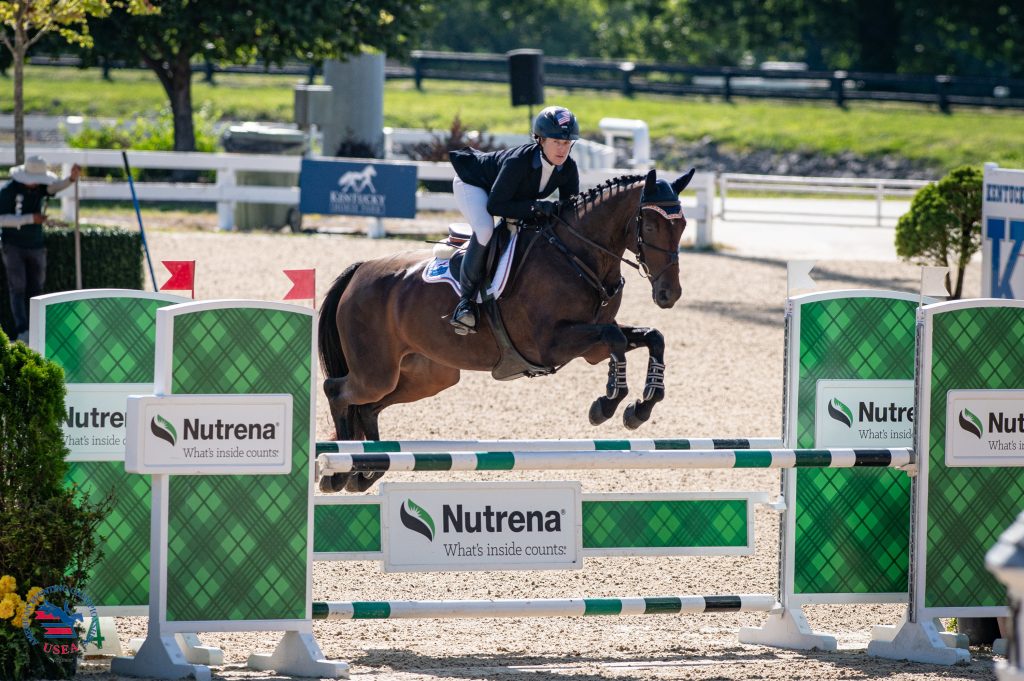 2016 | Holsteiner Mare
Sire: Jaguar Mail | Dam: Latina
Owner: Sharon White
Jaguar Duende is the newest member of the team and came over from Germany after being sourced and started by Dirk Schrade. "Jag" is very expressive and authentic, tries unbelievably hard to the point of making a cute little noise, she talks a lot, has very good female (mare) intuition, lots of energy and is totally genuine in her expressions. Jaguar Duende was recently crowned Preliminary Horse champion at the 2023 USEA American Eventing Championships and successfully moved up to the Intermediate/3* level to cap off her year.
Recent Highlights:
1st Place, USEA Preliminary Horse Championship – 8/2023
Shirsheen Ice (Wolfie)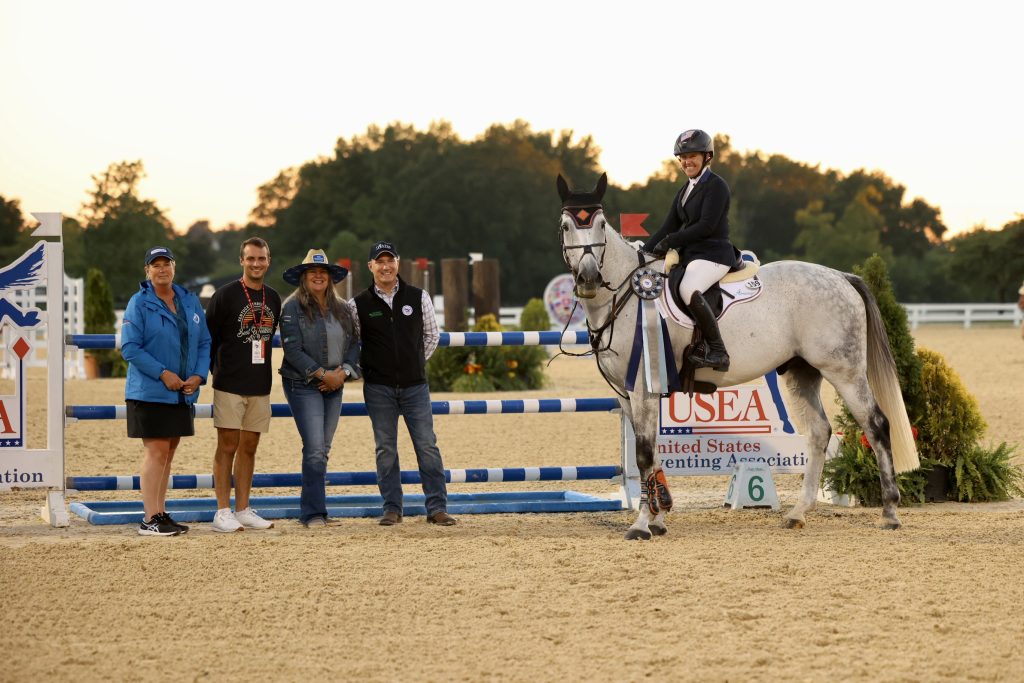 2014 | Irish Sport Horse/Thoroughbred Gelding
Sire: Beowulf | Dam: Candy Copper
Owner: Sharon White, Beth Lendrum, Kathleen Neuhoff
Shirsheen Ice was previously piloted by British Olympian Leslie Law and joined Sharon's string of upper-level horses in time for the 2022 season. "Wolfie" is a very good boy who tries very hard to do what he is asked, and Sharon is pleased with how her and Wolfie's relationship is progressing and is looking forward to the future!
Arden Augustus
2018 | Warmblood – Thoroughbred gelding
Sire: Jaguar Mail | Dam: Juneau
Owner: Anita Antenucci
Photos coming soon!
Karina MT
2017 | Holsteiner mare
Sire: Amber | Dam: Feine Deern 2
Owner: Sharon White
Namara CFF
2018 | Dutch Warmblood mare
Sire: Everdale | Dam: Damara
Owner: Sharon White
Quizas 
2017 | Hanoverian mare
Sire: Quantensprung | Dam: Seraphina
Owner: Sharon White
Vintage Chanel
2017 | Warmblood Mare
Sire: Valentino | Dam: Count Your Pennies
Owner: Anita Antenucci
Many thanks to Joan Davis and Flatlandsfoto for always grabbing such great shots of our team! 

In Loving Memory of Sheri Weber: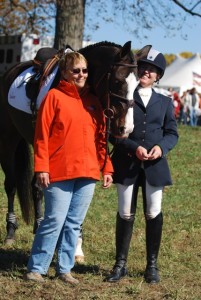 On August 2nd 2014, Sheri Weber, Patch's (Wundermaske) owner and a longtime friend and supporter of LFF passed away suddenly. Sheri will forever be riding alongside Sharon, and everyone at LFF misses her kind spirit, and remember everything that she has done for LFF and the eventing community.