Sharon credits the success of her eventing career and business to the many people who make up the fantastic family of Last Frontier Farm. She feels lucky to have such amazing staff, students, owners, friends and other professionals who all strive to make Last Frontier the best place possible. Many who visit call Last Frontier Farm an eventer's paradise and it is because of the people behind it who make it all possible.
George White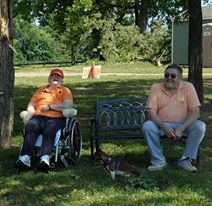 George welcomes everyone who comes to LFF into his home with open arms and a big "feel free to help yourself to anything!". Besides being behind Sharon and Team Orange every step of the way, he cooks everyone amazing dinners, and makes sure the horses always have carrots and the people always have coffee!
Jim Wofford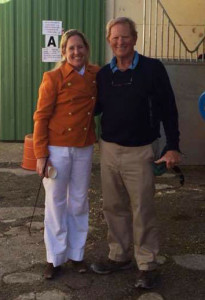 Sharon's longtime coach and mentor, Jimmy has been invaluable in many ways. His quiet words of wisdom remain a large part of Sharon's training and teaching philosophy today. Jimmy was just as dedicated to Sharon's long term development – and that of her horses – as he was to more immediate goals. Jimmy was a true horseman in all facets of the word, and we miss him more than words can communicate every day.
Bettina Hoy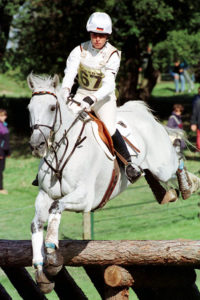 Bettina Hoy is a fantastic resource for Sharon who needs little introduction. A three-time Olympian in eventing, Bettina also competes at the highest levels of pure dressage and brings her detailed, foundational philosophy to each lesson she teaches.
Lea Adams-Blackmore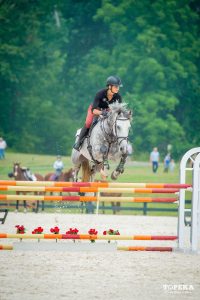 Lea Adams-Blackmore has been a member of Team Orange for many years, starting out as a working student and making her way to be Sharon's Assistant Trainer in 2023. Lea currently competes at the 3* level with her horse, Frostbite, and also campaigns young horses and sales horses for Last Frontier Farm.
Olivia Miller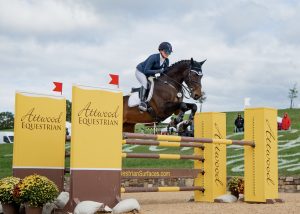 Olivia joined Team Orange all the way from the West coast in 2021, bringing her 3* horse, Cooley Starstruck with her. Olivia has become a huge part of the team at Last Frontier Farm, taking on a large role working with and competing our young horses and horses in training.
Kate Servais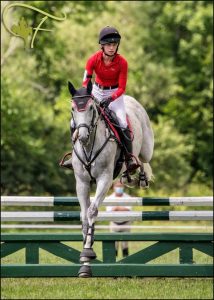 Kate Servais joined Team Orange in 2022 and in 2023 has stepped up to be Sharon's Head Groom. Kate is a valuable member of the farm team, traveling to shows to care for our horses while also keeping the ship running at home and competing her own horse, Cathedro, at the Preliminary level.
Pearce Hunt and Daniel Watson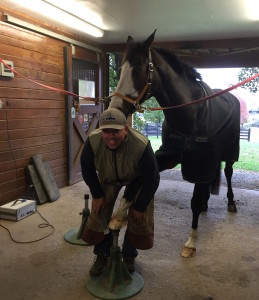 Our fabulous farrier, Pearce Hunt, lives close-by, which is very convenient especially when you have as many horses as we do! Our farrier team has readily accepted every challenge we have thrown at them and we feel very lucky to have him taking care of our horses! We also love working with Daniel Watson, whose care and attention to detail does not go unnoticed.
Dr. Jill Copenhagen, DVM
Dr. Jill is an integral part of our team and is absolutely dedicated to making sure our horses feel their best. Whether it's farm calls or intensive work, we know Dr. Jill has our horses' best interests at heart and keeps our peace of mind high at all times.
Dr. Jen Jordan – Jordan Equine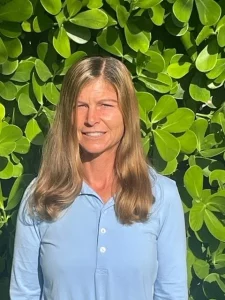 Dr. Jen is another valuable part of Last Frontier Farm's veterinary support crew, using her extensive experience and expertise to our program and recommending the best ways to keep our horses healthy and happy.
Dr. Lani Newcomb, DVM and Dr. Kathy Broaddus, DVM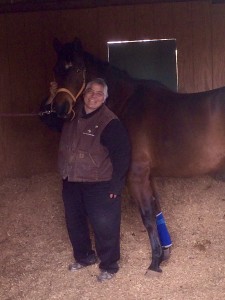 Lani and Kathy are incredible vets and friends who themselves compete in endurance and also enjoy foxhunting. Between the pair of them they have extensive knowledge of equine nutrition, emergency care, and general horse management and also perform all of our acupuncture.